Heartland Hope Mission
Heartland Hope Mission is more than a pantry – we are the safety net between our neighbors in need and homelessness.
Spring 2021
Heartland Hope Mission is a local charitable organization that provides basic necessities such as food, hygiene items and clothing to working poor families through their two pantry locations. They allow families to choose their own items, ensuring they choose items they will actually be able to use and enjoy. They promote self sufficiency and future food security by helping families with SNAP assistance and employment resources.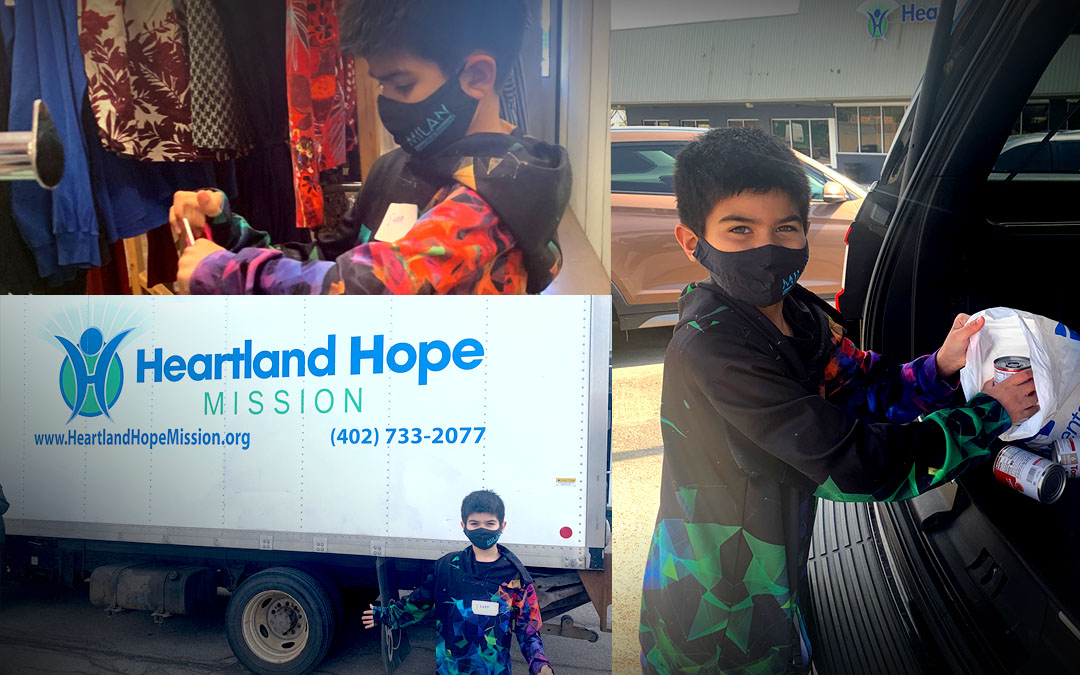 During the summer months, Heartland Hope Mission always experiences an increase in families needing assistance because their children are home and lack access to free or reduced breakfast and lunch programs through the schools. Shaan Saxena, with support from The Shikhar & Kristin Saxena Foundation, stepped in to help meet that need by collecting food items, hygiene products, and clothing donations. Their support helped to restock our shelves with essential items families need to help make ends meet. Heartland Hope Mission is truly grateful for the Saxena family's support in helping to feed local children and ensure Omaha families do not experience food insecurity.  

-Renae Bush